---
An Aggressive Foreclosure Defense Attorney
With a Proven Track Record of Success
Fighting Foreclosure
---
An experienced foreclosure defense attorney is essential to defending a foreclosure suit in Florida. Regardless of the reason for your foreclosure, options are available. Consider how the experience of Justin R. Payne, developed over a career practicing in Florida foreclosure laws can help you fight foreclosure. Contact us today to schedule a consultation to discuss your case with an experienced Florida foreclosure attorney.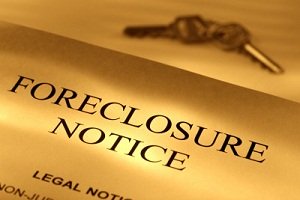 Options are available to provide help if you are facing foreclosure. Foreclosure defense attorney, Justin R. Payne, can provide a strategy developed specifically for your case based on an in depth knowledge of Florida foreclosure laws. 
If you want a reinstatement of the loan, or to negotiate a settlement through a short-sale or deed-in-lieu of foreclosure, an aggressive defense presented by a well qualified Cocoa foreclosure attorney can be the key to getting a favorable outcome in your case. If settlement is not an option, you need a Florida foreclosure attorney with trial experience fighting foreclosures. 

An experienced Florida foreclosure attorney is available to answer your questions about Florida foreclosure laws.
If you are one of the many people facing foreclosure in Florida because you are in danger of missing a payment, if you are already behind on your payments and expect to receive a notice of default soon, if have received notice that your lender intends to start the foreclosure process, or if you have already been served with the complaint,  then you probably have a lot of questions about what you should do.
Is there any chance your home can still be saved? 
Is a short-sale or deed-in-lieu of foreclosure available? 
Should you continue making payments as you are able, or should you save your money and start looking for a new home? 
What is a strategic default and how can it effect foreclosure? 
Do you have to worry about the sheriff knocking on the door and throwing your property to the curb without warning?
Every case is different so you cannot assume that what has happened to others will happen to you. There are different lenders, different mortgage loan terms, and different financial circumstances in every foreclosure.  You need a well qualified Florida foreclosure attorney to help answer your questions about Florida foreclosure laws and advise you of the best options available.
An experienced Cocoa foreclosure attorney is available to meet with you to answer your questions about Florida foreclosure laws at The Law Offices of Justin R. Payne, P.A.  
Discuss your case with a foreclosure defense attorney with years of trial experience defending mortgage foreclosures.
Seeking the advice of a qualified Florida foreclosure defense attorney is the first step in defending a foreclosure. If you are facing foreclosure in Florida, you need to consult with a Florida foreclosure lawyer to get answers to all the questions you have regarding your rights and defenses. There are important documents that will determine the answers to many of your questions, and also provide the information needed to determine your best defenses to foreclosure. 
A mortgage foreclosure can have serious long term consequences. The ramifications are too serious to trust your case to an attorney with little or no experience defending foreclosures in Florida. A good foreclosure defense attorney should be able to review your loan records and provide you with a quality opinion on your options and the best strategy for your case.
You should request that your attorney review and explain the following documents to you at your consultation: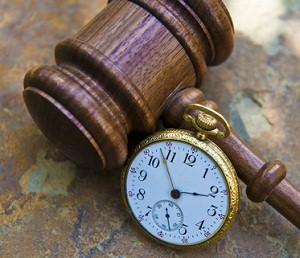 All of the documents filed in your foreclosure, including all documents that have been filed with the Court
All correspondence between you and your lender
All invoices and records of payments you have regarding any late, partial, returned, or disputed payments
All of the documents you received at the closing of your loan. These documents are usually provided by the closing agent in a folder or binder, and include the Note and Mortgage, the "HUD-1 Settlement Statement", the "Truth In Lending (TIL) Disclosure", the "Notice of Right to Rescind or Cancel", the "Itemization of Amount Financed"
Any surveys or appraisals that were performed in connection with the closing of the loan
 Any records of your loan application
 Any records regarding your credit score or reports to credit agencies made by your lender regarding your loan
Any records of personal, written or verbal communications made by your lender to collect the debt
Although every case is different, these documents can, and often do, provide the means to a strong foreclosure defense. Make sure that the attorney you hire thoroughly understands the significance of these documents and has the ability to utilize them effectively.
Time is also an important factor. You can lose defenses that would otherwise be available to you if you fail to raise them within a certain period of time. That is another reason why it is critical for you to consult with a well-qualified Florida foreclosure defense lawyer as soon as possible if you are facing foreclosure. 

An aggressive Florida foreclosure defense attorney can help you avoid foreclosure.
There are many defenses available to a knowledgeable Florida foreclosure defense attorney that can be used to defeat a foreclosure suit. These defenses  generally fit into a few categories that can be described as contract defenses, equitable defenses, or consumer protection laws.
Contract defenses in these cases are similar to other types of litigation. Contract defenses in the foreclosure context would be based on the lender's failure to perform one or more obligations under the note and mortgage. Equitable defenses arise from basic principles of fairness, and there are many legally recognized factual circumstances that warrant dismissal of a foreclosure on equitable grounds.
The category of consumer protections laws includes defenses that are provided by multiple state and federal statutes designed to restrict or prohibit certain business practices. The statutes most applicable to foreclosures involve requirements imposed on lending and debt collection practices. In some cases, it is advisable to file a counterclaim against the lender under one or more consumer protections statutes.

The remedies available to borrowers that raise successful defenses to a foreclosure include a number of possibilities, including a dismissal of the foreclosure, recovery of damages and attorney's fees from the bank, reinstatement or modification of the mortgage, and even a rescission of the loan. This means that in some cases, it is possible for a skilled Florida foreclosure defense attorney to have the loan cancelled and you take the property free of any debt.
Defenses to foreclosure may be available to you even if you are behind on your mortgage payments.
These are some examples of defenses that may be available even if you are behind in your mortgage payments: 
Due Process: You are entitled to full discovery and may demand the production by your lender of all documents and information in their possession and control relevant to your case.
Unclean Hands: The Court will not provide relief to a party if that party has done something unfair, unconscionable or unethical in relation to the subject of the lawsuit.
Force-placed Insurance: Where lenders purchase insurance in the mistaken belief that the homeowners have let their policy lapse. If the homeowners have their own homeowner's insurance policy, they should not be paying for the lenders insurance.
Failure to properly credit payments: Sometimes payments are not correctly applied to a buyer's account.
Acceleration: The loan cannot be foreclosed until the loan is accelerated, if required, and notice must be sent to the buyer.
FHA Loans: FHA loans have special servicing requirements, requiring a counseling notice and a face-to-face meeting with the borrower.
Late Payments: There may be a defense to the foreclosure if the lender accepts late payments or payments made after suit is filed.
The Truth-in-Lending Act / Home Owner Equity Protection Act: Truth-in-Lending and HOEPA violations may be raised as a defense. These statutes award damages for material violations in almost all cases. In some cases, material violations require voiding the mortgage if the defense is raised within three years of closing. 
Fair Debt Collection Practices Act: Attorneys who file foreclosure papers are debt collectors and must comply with the FDCPA. This defense may allow for a statutory and actual damages claim.
Failure to Attach Note and Mortgage to Complaint: The complaint is subject to a motion to dismiss if the note and mortgage are not attached to the complaint.
Fraud: Where the loan or lender participates in some fraud, collusion or misrepresentation, displays fraud, abuse or collusion, these may be possible defenses to foreclosure.
Notice of Default: Most mortgages require the lender to provide a notice of default to the homeowner prior to filing foreclosure.
Service of Process: The homeowner must be properly served with the complaint for the Court to obtain jurisdiction over the homeowner. 
If you are facing foreclosure, your property and financial future are on the line, and you need the best Florida foreclosure defense attorney possible. You should have your case thoroughly reviewed by an experienced Florida foreclosure attorney to ensure that you get the best defense possible.  
Contact us today to schedule a free consultation with an experienced Florida foreclosure defense attorney.
Do you know the full extent of your legal rights? Beware of non-lawyer foreclosure rescue programs which cannot protect your rights in a foreclosure suit. You must act quickly to avoid foreclosure. In most cases, you have 20 days to answer the complaint.  Justin R. Payne is a Cocoa foreclosure attorney with a wealth of knowledge and experience gained from representing lenders and homeowners since 2004.
Contact us for a free consultation to discuss your case with a local Florida foreclosure defense attorney.  At The Law Offices of Justin R. Payne, P.A., we have an in depth knowledge of Florida foreclosure laws and the experience you need to fight foreclosure.
Related Pages You May Be Interested In:
---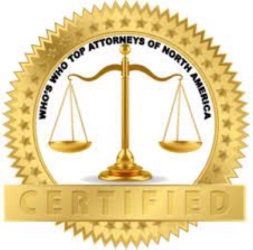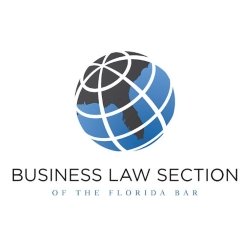 ---
Cocoa Foreclosure Attorney - Consumer Protection Laws  Florida Commercial Litigation Attorney - Florida Consumer Protection- Florida Foreclosure Attorney - Florida Foreclosure Laws - Florida Foreclosure Procedure - Florida Real Estate Attorney - Foreclosure Defense Attorney

---