---
Florida Foreclosure Laws: Important Issues and Developments for All Florida Homeowners
---
Important issues and developments in Florida foreclosure laws effect everyone involved with foreclosures in Florida. Schedule a consultation with  Florida foreclosure attorney Justin R. Payne at The Law Offices of Justin R. Payne, P.A. to find out how these issues apply to your case.

Important Issues in Florida Foreclosure Law.
You have options that could allow you to keep your home if a foreclosure has been filed against you, or if you are behind in payments and expect a foreclosure suit to be filed soon. The worst mistake you can make is to assume that there is nothing you can do once you get behind on your payments. This is especially true if your payments are ballooning well beyond what you could reasonably pay. There are many options available under Florida foreclosure law. If you want to find out your options under Florida foreclosure procedure, Justin R. Payne is an experienced Florida foreclosure defense attorney that can help you fight foreclosure.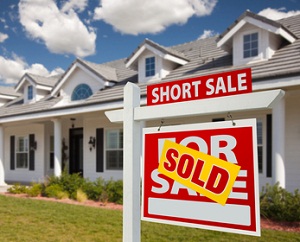 You should consult with an experienced Florida foreclosure defense attorney as soon as possible if you are falling behind on your mortgage payments.  In most cases, lenders will foreclose on a home once payments are three to nine months behind, but you have a higher chance of keeping your home if you contact an attorney as soon as you know you are unable to keep your payments current. Once you receive the foreclosure notice under Florida foreclosure laws, you need to schedule a consultation with a Florida foreclosure attorney as soon as possible.
A short sale or deed-in-lieu of foreclosure does not necessarily let you off the hook completely. Under Florida foreclosure procedure, the bank can still hold you liable for the difference in the amount of the debt less the sale price or value of the property. A short sale or deed-in-lieu may spare your credit, but you could find yourself being sued for the difference between the price the bank agreed to sell the home for and what you actually owed on the home. The only way to avoid this is to work closely with an experienced foreclosure defense attorney  that can negotiate effectively with your lender. 

The bank will make decisions based on what is in the bank's best interest. Banks and mortgage lenders will make decisions based on what is in their best interest. This includes decisions involving your case. Often under Florida foreclosure laws, a strong defense or counterclaim can be the incentive to settle a case that the bank would not otherwise be inclined to settle. This is why is very important for you to discuss your case with a Cocoa foreclosure attorney that has experience litigating these types of cases and negotiating favorable settlements for clients.
The bank will continue pursuing foreclosure even if you have applied for, or received, a loan modification. Do not assume that your property will not be foreclosed because you have applied for a loan modification. Florida foreclosure procedure does not prohibit the bank pursuing foreclosure while you are in the process of a loan modification. The bank can and will continue pursuing a foreclosure judgment even after granting approval for a loan modification. There are countless cases of homeowners losing their homes after making "trial period payments" under  loan modification agreements. Bank employees often tell homeowners that they do not need, and should not hire, an attorney. This is not true. If the bank has hired a foreclosure attorney, you should too. If you have applied for or received a loan modification, and your bank has filed a foreclosure suit against you, then you need to discuss Florida foreclosure laws with an experienced Florida foreclosure attorney as soon as possible.
You may have valid defenses to foreclosure and counterclaims against your lender even if you are behind on your mortgage payments.  There are many defenses to foreclosures that are not affected by a missed mortgage payment. These defenses can allow you to reduce the amount owed to the bank, or even to have the foreclosure dismissed. Under Florida foreclosure laws, there are facts that justify a counter suit against the bank regardless of your payment history. There are many contractual requirements, and requirements imposed by consumer protection laws, that the bank must comply with in order to prevail in a foreclosure suit. It is important that you have your case reviewed by an experienced Florida foreclosure attorney to make sure that all of your options are reviewed thoroughly.
The following defense may still be available under Florida foreclosure procedures even if the homeowner is behind in payments: 
Due Process: Pursuant to procedural due process, you are entitled to full discovery and may demand the production by your lender of all documents and information in their possession and control which may affect your rights.
Unclean Hands: The Court will not provide relief to a party if that party has done something unfair, unconscionable or unethical in relation to the subject of the lawsuit.
Force-placed Insurance: Where lenders purchase insurance in the mistaken belief that the homeowners have let their policy lapse. If the homeowners have their own homeowner's insurance policy, they should not be paying for the lenders insurance.
Failure to properly credit payments: Sometimes payments are not correctly applied to a buyer's account.
Acceleration: The loan cannot be foreclosed until the loan is accelerated, if required, and notice must be sent to the buyer.
FHA Loans: FHA loans have special servicing requirements, requiring a counseling notice and a face-to-face meeting with the borrower.
Late Payments: There may be a defense to the foreclosure if the lender accepts late payments or payments made after suit is filed.
The Truth-in-Lending Act / Home Owner Equity Protection Act: Truth-in-Lending and HOEPA violations may be raised as a defense. These statutes award damages for material violations in almost all cases. In some cases, material violations require voiding the mortgage if the defense is raised within three years of closing. 
Fair Debt Collection Practices Act: Attorneys who file foreclosure papers are debt collectors and must comply with the FDCPA. While not a defense per se to the foreclosure action, it may give rise to a statutory and actual damages claim.
Failure to Attach Note and Mortgage to Complaint: The complaint is subject to a motion to dismiss if the note and mortgage are not attached to the complaint.
Fraud: Where the loan or lender participates in some fraud, collusion or misrepresentation, displays fraud, abuse or collusion, these may be possible defenses to foreclosure.
Notice of Default: Most mortgages require the lender to provide a notice of default to the homeowner prior to filing foreclosure.
Service of Process: The homeowner must be properly served with the complaint for the Court to obtain jurisdiction over the homeowner.
You may also be interested in these related pages:
---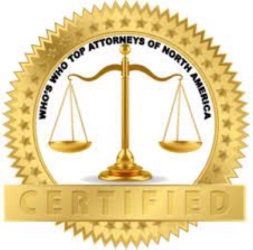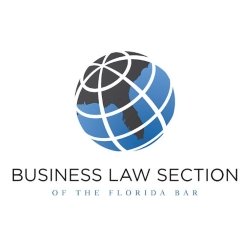 ---
Cocoa Foreclosure Attorney – Consumer Protection Laws – Florida Commercial Litigation Attorney – Florida Consumer Protection – Florida Foreclosure Attorney – Florida Foreclosure Laws – Florida Foreclosure Procedure – Florida Real Estate Attorney – Foreclosure Defense Attorney

---