---



Cocoa Attorney

Profile:




Justin R. Payne



---
Cocoa attorney Justin R. Payne practices in the areas of real estate, business and commercial litigation, foreclosure, and foreclosure defense. At The Law Offices of Justin R. Payne, clients are provided with the benefit of years of intensive real estate and commercial litigation experience.  Achieving success for the client is our primary goal. Our clients receive high quality service from a local Brevard County litigation attorney, based on a strong academic background and years of litigation experience.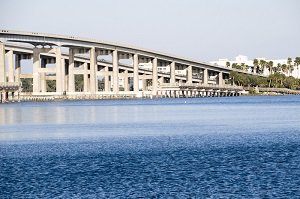 After graduating from the University of Florida, Levin College of Law in 2003, Mr. Payne worked as an associate attorney for a south Florida law firm where he represented international corporations and business owners. Immediately out of law school, he worked for clients at trial and on appeals in business litigation, real estate and construction litigation, and mortgage foreclosures. During this time, Mr. Payne represented international hotel corporations, national construction companies, local contractors, real estate investors, title insurance companies, private lenders and financial service firms in a variety of real estate and commercial litigation matters.
Beginning in 2005, he worked at a prominent Brevard County law firm, practicing primarily in real estate litigation and foreclosures. There, he continued to represent large and small businesses, local residents, condominium, and homeowners associations in complex real estate, construction and commercial litigation. After establishing his practices as a Brevard County attorney, in 2008 he acquired his own practice in Cocoa, Florida.
In 2008, Mr. Payne opened The Law Offices of Justin R. Payne, P.A. Since that time, his practice has included representation of local businesses and residents in real estate, foreclosure, foreclosure defense, and Florida commercial litigation matters. Current clients of The Law Offices of Justin R. Payne, P.A. include private lenders, real estate investors, condominium and homeowners associations, contractors, and individual property owners.
---
Cocoa Attorney

Curriculum Vitae:
Justin R. Payne

---
Licensed:
     Florida Bar       2003
Member:
Real Property, Probate and Trust Law Section, Florida Bar
Trial Lawyers Section, Florida Bar
Brevard County Bar Association
Practice Areas: 
Business and Commercial Litigation 
Foreclosure
Foreclosure Defense
Real Estate 
Education:
University of Florida, Fredric G. Levin College of Law, J.D.,   2003

Florida State University, B.S. (Biology),  1999
Experience:
The Law Offices of Justin R. Payne, P.A.,  2008-2014                                Owner
Watson, Soileau, Deleo, Burgett & Pickles, P.A.,  2005 - 2008
Associate Attorney
Hatch & Doty, P.A., 2003-2005   
Associate Attorney

Florida Public Interest Research Group, 1999 
Reported Cases:
Jones v. First Union Nat. Bank, 848 So.2d 333 (Fla. 4th DCA 2003)
Helmet House Corp. v. Stoddard, 873 So.2d 1223 (Fla. 2004)
Dressel v. State, 910 So.2d 277 (Fla. 4th DCA 2005)
Bennett v. Aquazitions, LLC, WL 1154086 (Fla. 5th DCA 2014)

Publications:
Wildfire Mitigation in Florida: Land Use Planning Strategies and Best Development Practices,   Florida Department of Community Affairs (2004). 
Related pages you may be interested in:
---
The Law Offices of Justin R. Payne, P.A.
96 Willard Street, Suite 204, Cocoa, Florida 32922, Phone: (321)639-1300  Fax: (321)639-1303
---
Brevard County Foreclosures -  Cocoa Foreclosure Attorney -   Consumer Protection Laws – Florida Commercial Litigation Attorney - Florida Consumer Protection - Florida Foreclosure Attorney – Florida Foreclosure Laws – Florida Foreclosure Procedure – Florida Real Estate Attorney – Foreclosure Defense Attorney

---